hi all! sorry i've been away for awhile, i just haven't had much inspiration to write about lately. i've painted some stuff, just didn't get any blog worthy pics! so, after being sick from tues to fri DURING spring vacation, i finally feel pretty good today and needed to CREATE! so i had painted this chair b4 i got sick and gave it a good distressing. yesterday, i had a few good hours, so i recovered the seat in good ol' drop cloth fabric. i had the intention of painting something on the fabric, but didn't know what...until today, i found some inspiration on the web. i found this cute paris bee! so i printed it out hoping i could transfer it onto the seat. but that didn't work. so i had to do my own version free hand! so here she is in all her queen~bee goodness!i'll be linking up at some fab parties....including..
.RESTORED IT WEDNESDAY
I FOUND THIS IMAGE BY GOOGLING "BEE PRINTABLES".

hope you're having a great Easter break and that you have a blessed Easter
and remember He gave it all for us! And HE IS RISEN!!!! God Bless!
Luv, Deanna
http://www.domestically-speaking.com/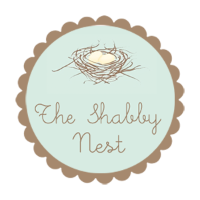 and
http://houseinroses.blogspot.com/
and
http://www.centsationalgirl.com/
and
http://www.pollywantacrafter.com/
and
http://linda-coastalcharm.blogspot.com/
and
http://www.theshabbychiccottage.net/
& many more, check my sidebar to find more fun parties!